International News
---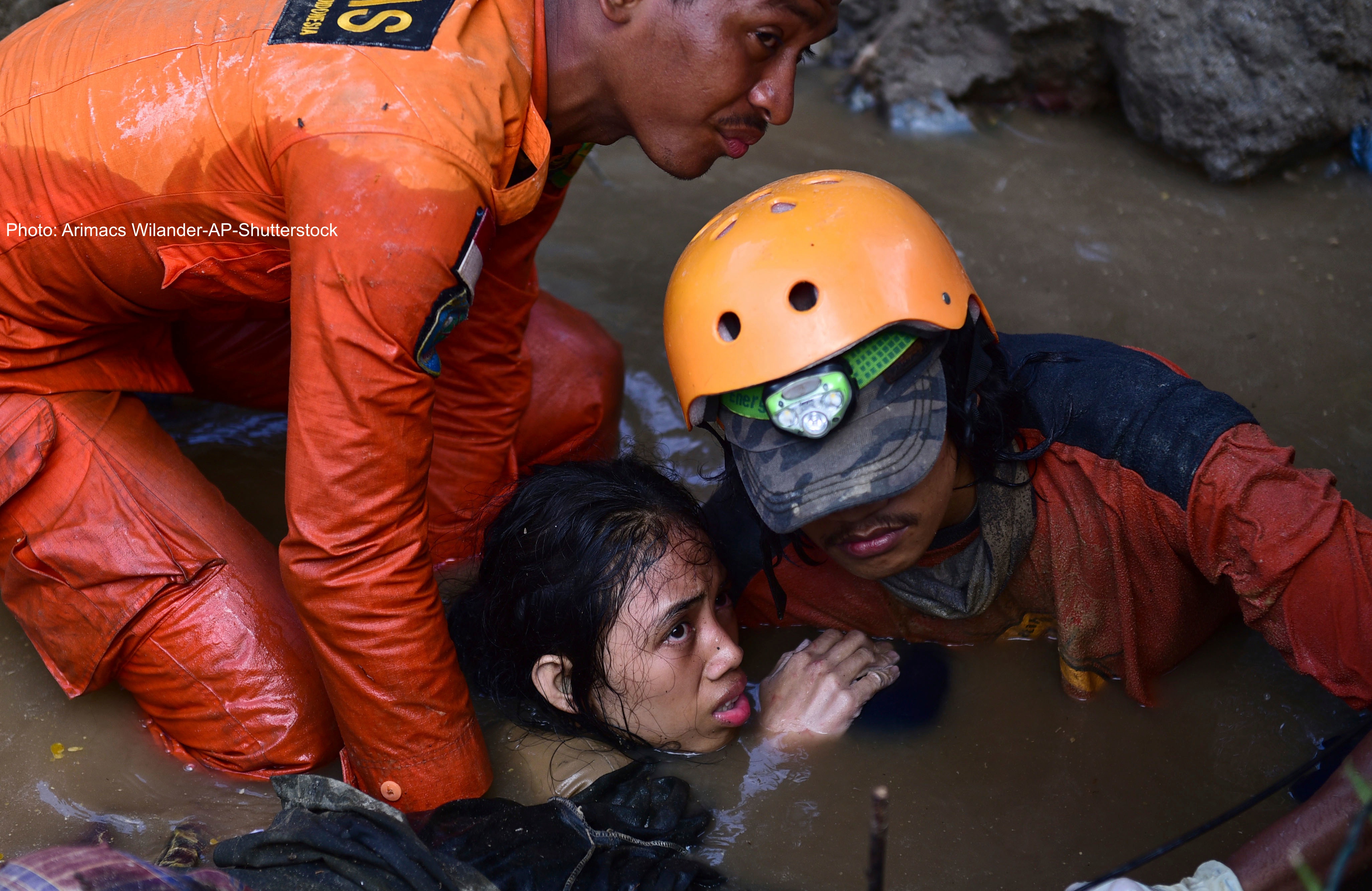 AARDBEVING EN TSUNAMI OP SULAWESI
Oct 5 – ShelterBox has a team on the ground in Indonesia working to help survivors of the earthquake and tsunami.We are working with the Indonesian government and our Rotary partners to help the most vulnerable families who will not receive help otherwise.
Many families in Sulawesi are in desperate need of tents, shelter kits and water filters.  We can't give back what was lost, but we can try to provide the help families and communities need to start their own recovery in the face of such huge trauma.  We believe that shelter can cut through the chaos, and we won't stop until we have done all we can to help those families that need us. 
Oct 4 – A ShelterBox team is on their way to Sulawesi to help the vulnerable families whose lives have been destroyed by the earthquake and tsunami. The latest government figures have confirmed that 1,407 have died. An estimated 66,000 homes have been damaged or destroyed. Almost 71,000 people are not able to live in their homes.
We can't change what has happened in Indonesia, but we will not stop until we have done all we can to help vulnerable families get the vital emergency shelter aid they need.  The challenges are huge – the island is devastated, communications are down, roads are blocked, but our highly-trained and experienced Response Team are committed to finding a way to help.  We are working with the Indonesian Government, and through our partnership with Rotary, we have long-standing relationships with local influential business leaders who are also helping us in our mission.  We have essential items ready to go, like tents, ShelterKits made-up of tarpaulins and tool kits, as well as water filters and blankets. We must do all we can to give families living out in the open a way to create a space to sleep and to eat, to feel safe and protected, and to start rebuilding their lives. 
Oct 2 – An initial ShelterBox Response Team of three people will be traveling to Indonesia later this week to understand how we might be able to help Sulawesi families.
Around 42,000 people have been displaced and 1,200 people have died, and these numbers are expected to continue rising. A total of 1.5 million people who live in the area may be affected. The destruction of homes and shelter has been widespread, but the full extent of the damage is still unknown. There are between 100 and 200 sites set up for those who have lost their homes, but many families are choosing to live in makeshift shelters or out in the open for fear of further earthquakes. As well as immediate support for search and rescue efforts, medical teams and food, tarpaulins and blankets are urgently needed. Access to the affected area is still severely restricted. Many houses were submerged in the earth as the earthquake caused soil liquification. 
There has been a landslide across the main road into Palu, there are restrictions on flights into the airport, the major seaports have been damaged and there is a lack of communication. Aid convoys are travelling in groups because of the risk of looting. The Indonesia Government are welcoming offers of international assistance which they are reviewing before accepting. We are working with them, our Rotary colleagues in Indonesia and other humanitarian organisations to come up with a plan for how we might be able to help. 
On Friday 28th September, a 7.5 magnitude earthquake and tsunami with 6m-high waves devastated the Indonesian island of Sulawesi. At least 844 have died and thousands of homes have been turned to rubble. Access to the affected area is severely restricted and the full extent of the destruction and damage to homes is not yet fully understood. This is the latest in a series of earthquakes to hit Indonesia recently.
We currently have a team on the Indonesian Island of Lombok who have been there for the last month helping families recover from the 6.9 magnitude earthquake which hit in August and left 20,000 people homeless. The Indonesian Armed Forces are providing 700 troops to help. Other organisations involved include the Indonesia Natural Disaster Management Agency, the local Natural Disaster Management Agency, the National Search and Rescue Agency and the National Police. 
We are in contact with the Indonesian government, the disaster management organisations, and our Rotary colleagues in Indonesia to understand how we might be able to help Sulawesi families who have lost everything.We have aid stored nearby in Malaysia and we are working with our contacts to understand any importation restrictions, and how we might be able to get it in to Indonesia and to the families who may need it.As well as our team in Lombok, ShelterBox is also helping families recover after super typhoon Mangkhut devastated homes in the Philippines, and in Kenya where flooding has made thousands of families homeless. We also responding in Syria, Iraq, Lake Chad Basin and Somalia.
Our 'Decision to Respond' criteria help us make tough decisions about whether we are the right people to help families recover from disaster. We use a set of questions to help us prioritise the most vulnerable families around the world who wouldn't otherwise receive the vital support they need. You can find all of the questions on our website: shelterbox.org/decision-respond-criteria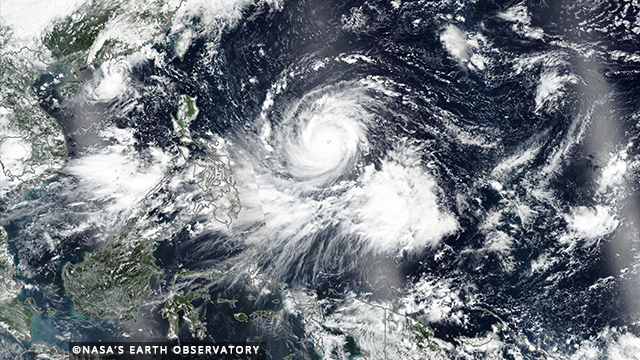 TYPHOON IN THE PHILIPPINES
Sep 21 – The ShelterBox reponse team arrived yesterday and had a busy first day meeting with the Shelter Cluster to get a better understanding of the response so far. Meetings with Rotary are planned for the coming week. The team met with Habitat for Humanity to discuss a potential partnership, Habitat is not planning to do long-term shelter rehabilitation as they are already doing a lot of work in the Philippines. There could be the possibility to work with them on emergency shelter needs.
The number of people displaced is increasing everyday as more information comes in from harder to reach areas. So far, more than 1.4 million people are reported to be affected with 44,000 homes damaged or totally destroyed, these numbers are expected to rise. Preparedness and evacuations have successfully mitigated the worst, but there is still extensive damage to homes and roads. The central region of Luzon has been hit hard by landslides: the north east bore the brunt of the wind. There was very little storm surge along the coast. Some houses have lost their roofs, others have collapsed completely.  
Sep 19 – Our ShelterBox Response Team will arrive in the Philippines today. We are reaching out to Rotary colleagues and other partners in the affected areas in advance of the team's arrival.
Thousands of people are now living in evacuation centres, and it is reported that over 65 people have died. Philippine rescuers are searching for bodies feared to be buried under landslides and debris. Many roads are still blocked from landslides, flooding, fallen trees and other debris. Philippine rescuers are working to clear roads to reach families living in remote communities. They have also started needs assessments which will continue over the coming days. 
Sep 17 – A ShelterBox Response Team will arrive in the Philippines later this week.
Two days after the super typhoon Mangkhut, official reports say that thousands of people are now living in evacuation centres. There has been widespread flooding and reports of landslides in mountainous regions. Phone and power lines are down and access is still very difficult. Roads are impassable from landslides, flooding and fallen trees. A government-led team are working to clear roads to reach families living in remote communities.
It is monsoon season and still raining in the region. This is putting more water on top of the damage and flooding, making rural communities even harder to reach, and further adding to the risk of ongoing landslides. 
ShelterBox is already reaching out to Rotary colleagues and other partners in the affected areas in advance of the team's arrival.
Sep 16 – We're sending a team to help families in the Philippines who have lost everything to typhoon Mangkhut. Watch this video to understand what it might be like for our teams when they arrive in the country.
What's it like to respond to a tropical storm?

We're sending a team to help families in the Philippines who have lost everything to typhoon Mangkhut. Watch this video to understand what it might be like for our teams when they arrive in the country. Find out more about our response here: https://www.shelterbox.org/philippines-storm-mangkhut

Posted by ShelterBox on Sunday, 16 September 2018
Sep 15 – ShelterBox is sending a ShelterBox Response Team to the Philippines to help families hit by super typhoon Mangkhut. They will be leaving for the Philippines early next week.  The team will speak with families to understand what they need the most to help them recover. It is likely that there has been significant damage to light structures, such as traditional homes made of light materials like bamboo.  We are likely to focus on providing tarpaulins, tool kits and other essential household items.
We are in touch with local Rotary contacts in the Philippines . The team will also meet with other organisations in the Philippines who are coordinating the responses locally to understand how we can help.  
We have enough shelter aid stored locally in the Philippines to help 2,000 families, and more aid close by if needed.
About the typhoon  
Super typhoon Mangkhut, known locally in the Philippines as Ompong, made Landfall at 0140 local time in Baggao (Cagayan Province) as a Category 5 typhoon with sustained windspeeds of 210 km/h, gusting 285 km/h.There has been heavy rain with flooding and landslides, particularly in the west.There is no power in northern Luzon and communications networks are damaged so there is no information about damage at this time. The main airport in Luzon has also been badly damaged.
We are gathering as much information as we can, but with all communications down it may take a few days to understand the extent of the damage – flooding means that several areas will be inaccessible. Approximately 58,000 people are evacuated to collective centers or are sheltering with host families. 
Sep 12 – Our team is on red alert for a powerful typhoon – Typhoon Mangkhut – heading towards the Philippines.  The ShelterBox Response Team is on standby to help families who might lose everything. We are already in contact with our Rotary contacts in the area to understand how we can help quickly. We have enough shelter aid stored locally in the Philippines to help 2,000 families. 
The Philippines is one of the world's worst disaster-affected countries. ShelterBox has responded there more frequently than any other country – an average of nearly twice a year since 2004 (24 times in 13 years.)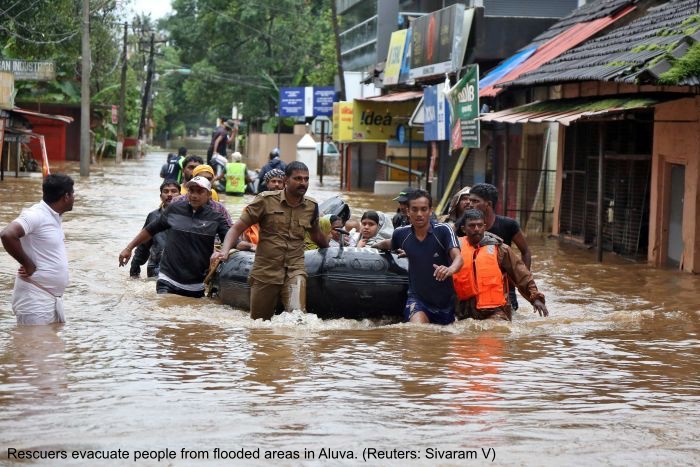 FLOODS IN INDIA
Sep 21 – The team have observed damage to more houses and water damage, although most of the families that were affected have been staying with hosts or they have managed to fix the damage on their own homes.  Tarpaulins and ropes that have been distributed by other organisations are not being used, although this may be due to need for training on use of the items.  There is a gap in a need for transitional shelters, but the team feel this is being met. The team is struggling to find a place for ShelterBox to respond, but will continue to investigate over the next few days.  
Aug 20 –  The flooding caused by prolonged torrential rain in the southern Indian state of Kerala has forced more than 230,000 people to become displaced. Current reports state 34,600 people have been forced to seek refuge in 265 relief camps across the state, with flood waters inundating low-lying areas.
At this time ShelterBox Operations are monitoring and investigating the Indian flood remotely. There are currently no plans to deploy a team.
In the last 18 years ShelterBox has only deployed to India twice, despite many disasters. A major challenge has and continues to be the Indian policy around externally manufactured aid. There is a ban on aid not manufactured and purchased in country which makes it impossible for us to import our specialist prepositioned aid. We are developing our local purchase capability, but at this time capacity and capability in this area prevent us from being able to effectively deliver our ShelterBox aid.
Importantly, as it stands, no official state of emergency or request for aid has been announced from the Indian government. This is very significant as it is a key criteria to enable us to respond and work alongside the government. Without their permission to respond there and an ability to import our specialist aid, we would not be able to operate effectively.
In addition, as a charity we have a finite set of resources and as you will have seen disasters around the world mean we are already managing multiple responses. Currently we have a team in Indonesia working closely with Rotary in response to the four recent earthquakes, two teams in Kenya, teams in Ethiopia and a further team deploying this weekend to Chad and Cameroon.
With so many families around the world in need of Shelter, knowing where and when to deploy is very hard and that's why we have developed our 'decision to respond' criteria to help us make those tough decisions. You can find them on our international website.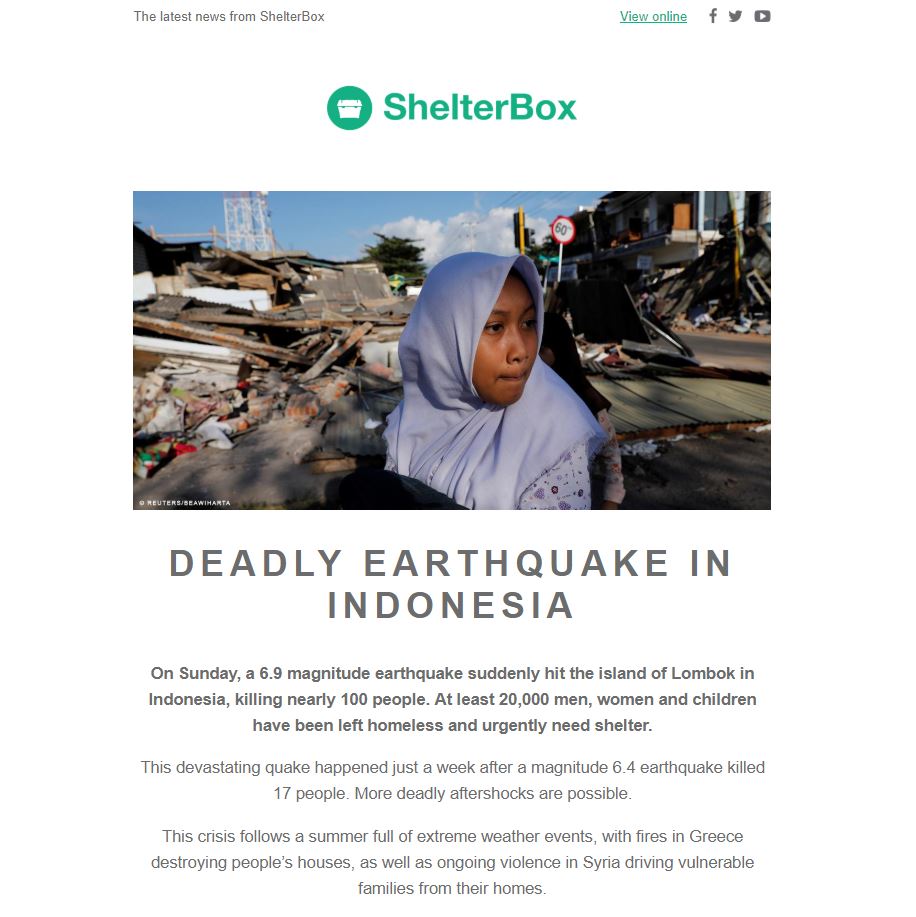 EARTHQUAKE INDONESIA
Sep 21 – Yesterday the SheltrBox team visited the town at the epicentre of the earthquake, where everything was totally destroyed and decided that there is still a need for aid to be distributed there. We are undecided as to whether a new team will be replacing the current team when they leave, more to come on this. 
107 ShelterBoxes are arriving on Saturday, which will be distributed in the east. The team have relocated to this area and are working on caseload planning with Rotary. The final 115 boxes will arrive Monday.
Sep 11 – The Indonesian government is leading the response in Lombok, and they are responding well. ShelterBox is working in partnership with Rotary to help with training and distributing aid. We currently have a team of four in Lombok, made up of 3 ShelterBox Response Team volunteers and one member of staff. They are working in partnership with local Rotary clubs, helping to run training sessions and assisting with delivering aid to families.
So far, together with local Rotary groups, we have helped 362 families across north and west of Lombok, in over 80 dusans (communities). We are hoping to help many more families over the coming weeks. We have been offering tents, tarpaulins, ropes, kitchen sets, blankets, ground sheets, mosquito nets, and solar lights. Maternity and postnatal clinics in west Lombok have also received tents. 
August 17 – ShelterBox is delivering aid to families in Lombok who have lost everything in the recent earthquakes.
We are still assessing, and hope to provide tents and tarpaulins to help local families start to rebuild their lives. Our volunteer Response Team in Indonesia, Liz Odell from the UK and Brian Glenn from the US, have been working with the local government and Rotary contacts. Rotary teams will be helping our volunteers deliver the aid into the hands of the families who need it.
August 14 – According to the most recent government reports, nearly 400,000 people are displaced, with more than 67,000 homes damaged.
There have been nearly 600 aftershocks.
August 10 – According to the latest government figures (9 August), 259 people have died and over 1,000 have been injured. There are over a quarter of a million peple (270,168) who are internally-displaced, and over 64,000 homes have been damaged, along with 429 public facilities.
There has been a total of 362 aftershocks, including 18 significant earthquakes. The last large aftershock recorded was of 6.2. 
We are sending a team made up of volunteer ShelterBox Response Team members – Liz Odell from the UK and Brian Glenn from the US. They will be arriving on Saturday. They will be working with local Rotary contacts and authorities to understand how we might be able to help. We have stock regionally that may be able to use.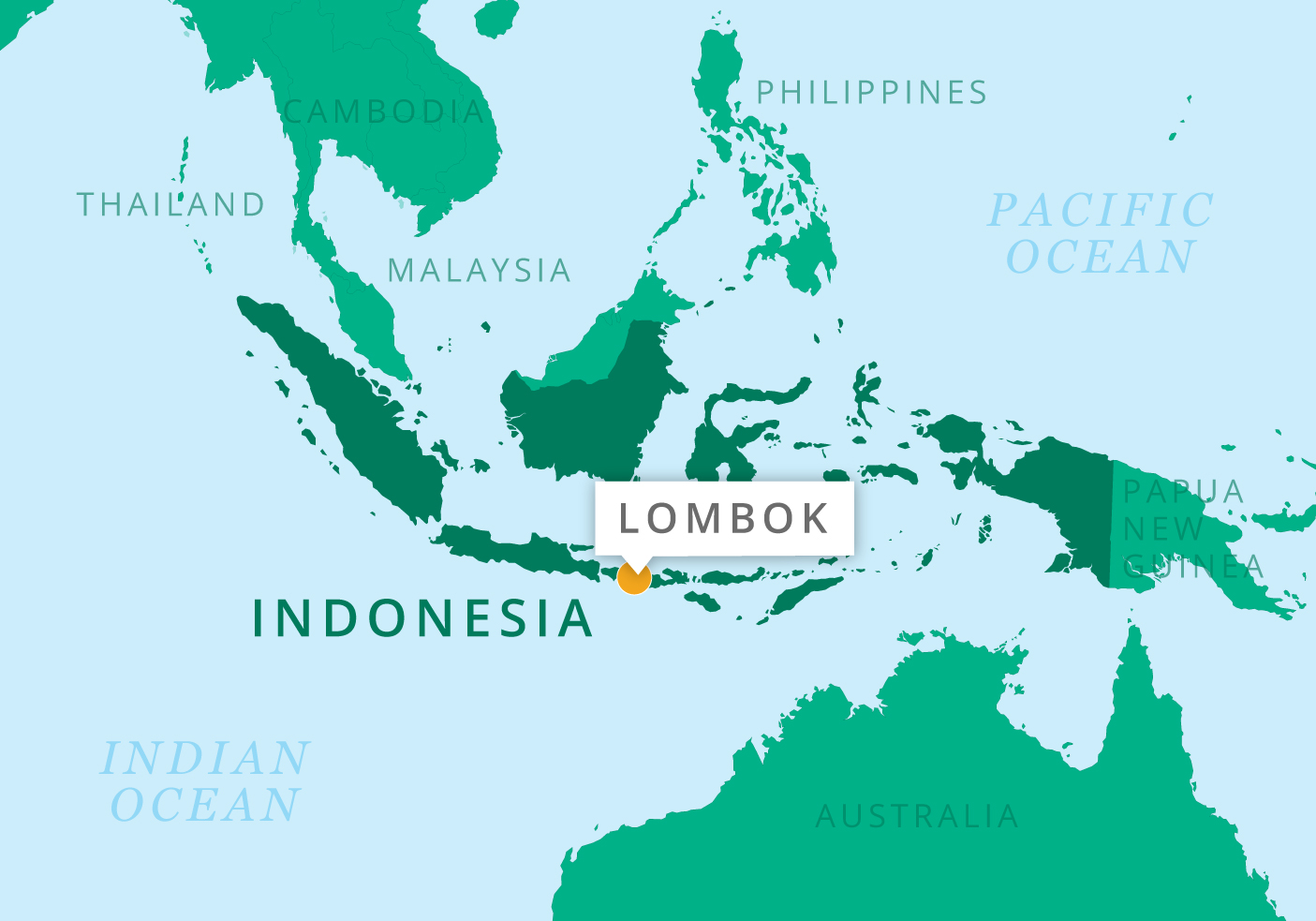 August 7 – There has been another significant earthquake in Indonesia.  A magnitude 6.9 earthquake occurred on 5 August 18:46 hrs (UTC +7). The epicentre was in the area of West Nusa Tenggara Province.  The earthquake was felt on the islands of Lombok, Bali and Sumbawa.  
At least 91 people are confirmed to have died, with most reported to have been killed by falling buildings. Thousands of people have been displaced, with initial reports say that around 3,000 homes destroyed. These facts are likely to change because the power and mobile phone networks across the affected islands are damaged, meaning that reporting is difficult.  
About our work 
We are sending an assessment team to Lombok. Two ShelterBox Response Team volunteers will be there by the weekend. The team will be working with local rotary contacts and liaising with local authorities to understand how we can help. We have stock in the region which we can use to help families if it is needed. 
There have been aftershocks happening across the region and we will be monitoring the impact of those. 
July 30 – A 6.4 magnitude earthquake in Kekalok, a small village on the island of Lombok, has damaged over 1000 households. At least 14 people have died. We're monitoring the situation to see if and how we can help families who have lost their homes.  
There has not yet been a call for international assistance. The assessed needs are being met by the government.  
Our teams are on standby and if needed will mobilise to help families who may have lost their homes, possessions, even family members, loved-ones and friends. 
We have Shelterkits propositioned in Subang, Malaysia ready to help families if needed – containing tarpaulins, building tools, blankets, water filters, solar lights and cooking equipment. These are some of the essential items that families need to survive and start the recovery process.